We have over 30 years of experience waterproofing chimneys in the Dayton area.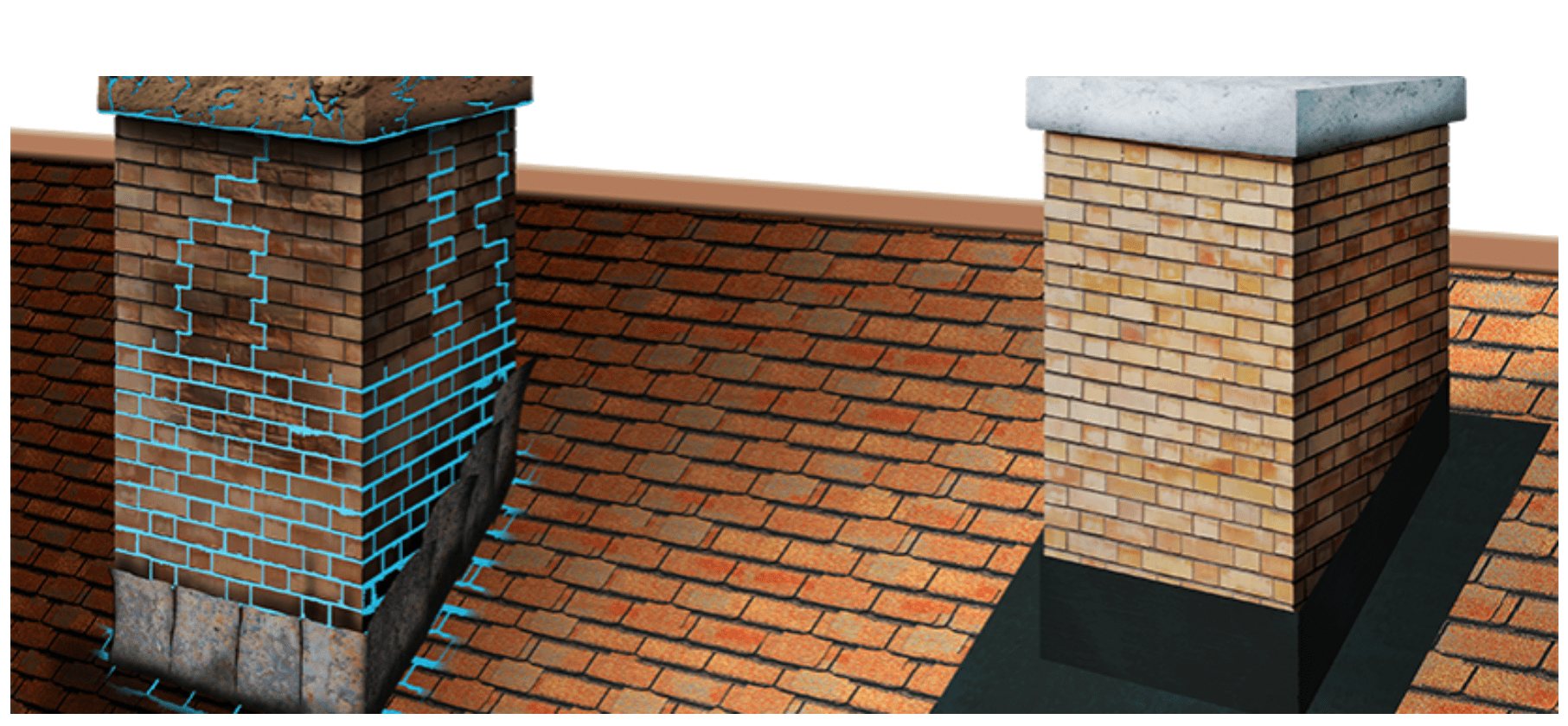 Chimneys take a beating from severe weather year round. Water penetration is the single greatest cause of deterioration and damage. Waterproofing your chimney is a simple and easy task that will extend the life of your chimney for years and will protect against expensive repairs.
Our professional waterproofing application is guaranteed for 8 years.
It's recommended to be reapplied every 8 years years. This will help protect your chimney from water damage, saving you from more extensive repairs. Water leaks can cause rusted damper and firebox assemblies, rotted wood, water stains on walls and ceiling, decayed exterior mortar, cracked flue lining or a tilting chimney structure. If not addressed, these leaks can eventually lead to complete failure of your chimney.
Waterproofing EXPERTS with Over 30 Years of experience:
Even the strongest brick, masonry block and mortar structure can be eroded and damaged by prolonged exposure to rain, snow and ice. Water finds its way into the tiniest holes and cracks, and a freeze/thaw cycle can eventually break down the structure, which is why we strongly recommend the application of a waterproof sealer to your chimney, both inside and outside.
Centerville Pipestone Chimney Services brings 30+ years of experience Waterproofing Chimneys.
94 Westpark Unit C
Dayton, OH 45459
Chimney Repair
Chimney Inspections & Sweeping
Waterproofing/Repair & Restoration
Rebuild Fireplaces
Rebuild Crowns
Install Chimney Caps
Replace Chase Tops
Water Leak & Condensation Resolution & Repair
Centerville, Oakwood, Beavercreek, Bellbrook, West Carrollton, Miamisburg, Spring Valley, Springboro, Waynesville, Englewood, Germantown, Huber Heights, Kettering, Xenia & the Dayton, OH Area for all chimney repair, restoration and service needs.