We employ professional masons to handle any type of large chimney problem.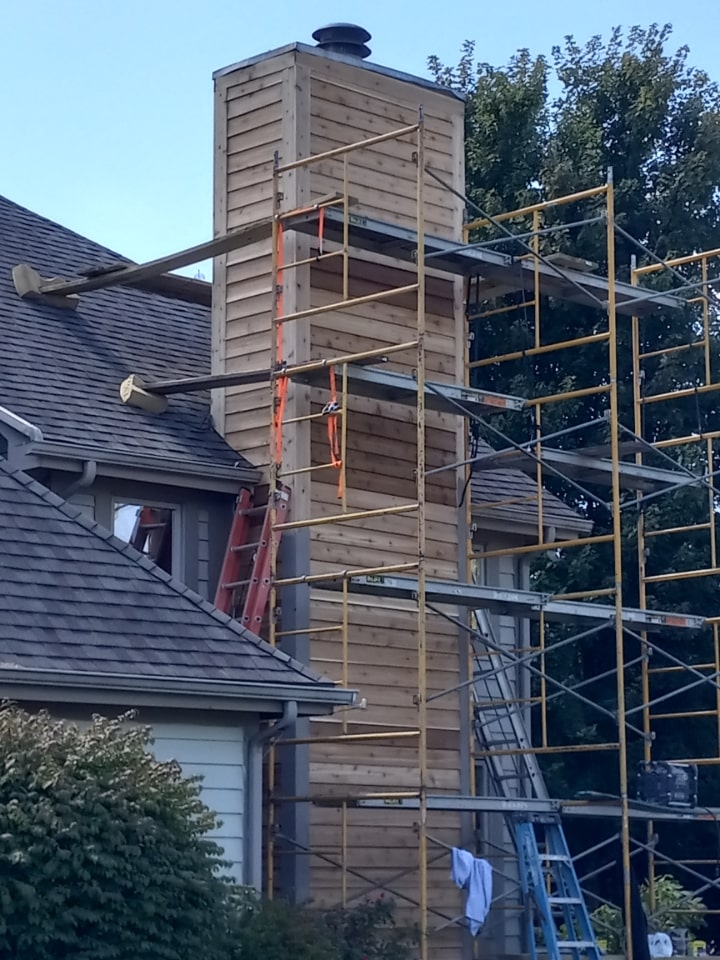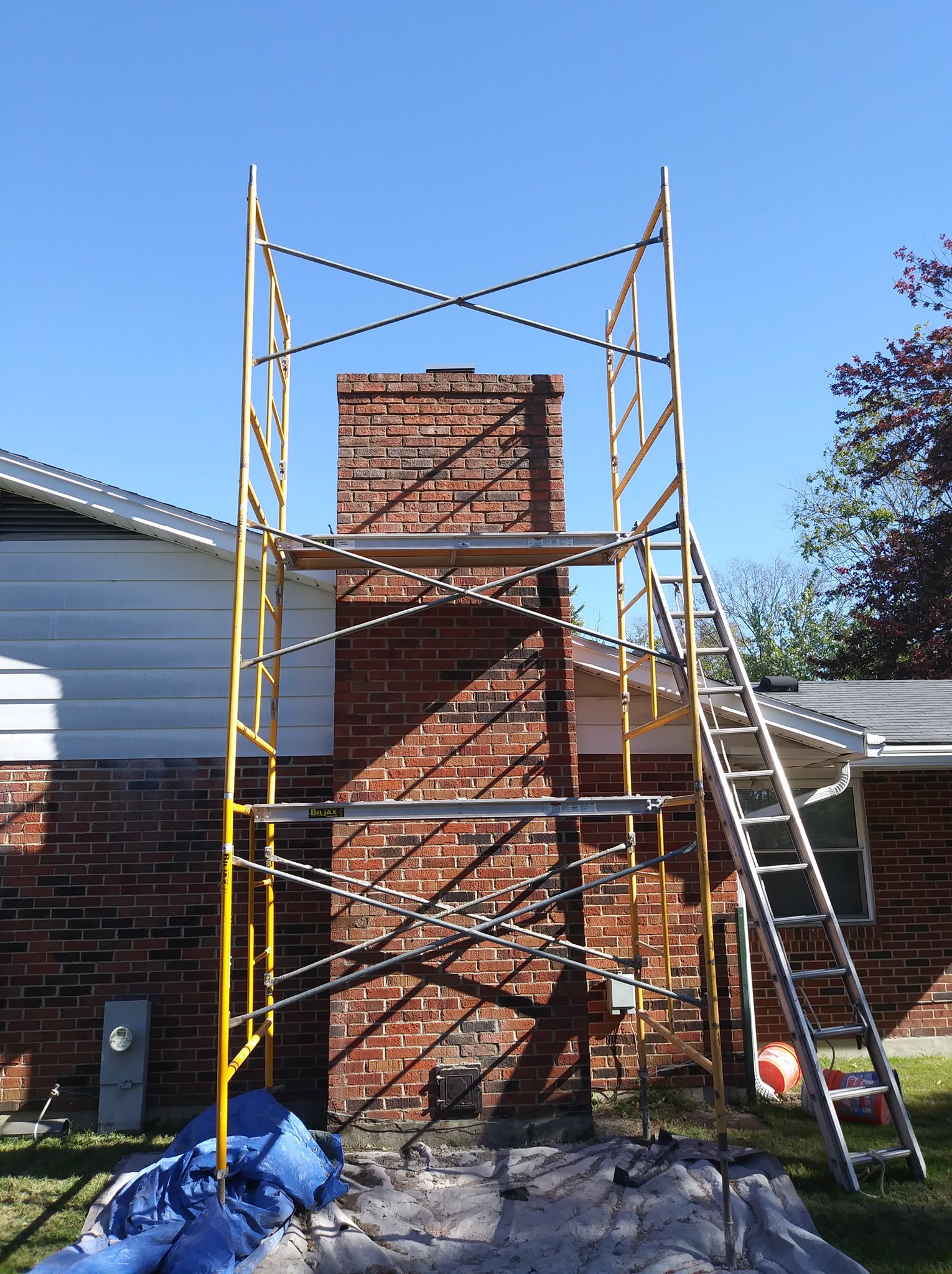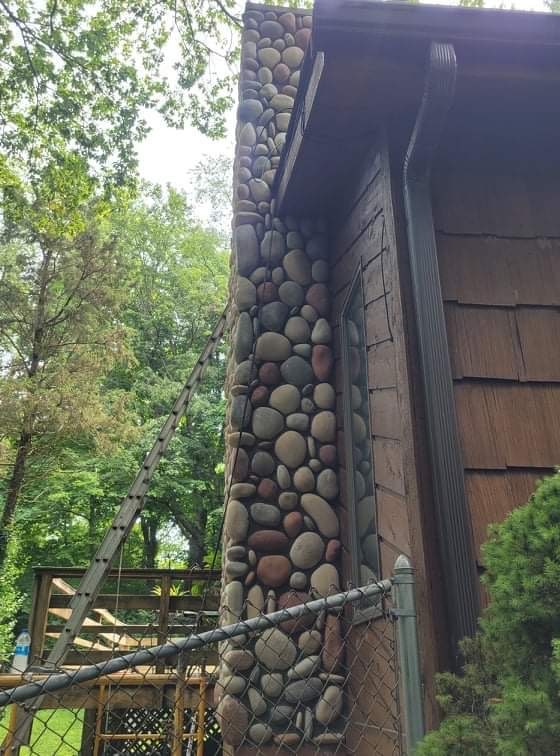 We perform partial or complete chimney rebuilds.
We can do a partial rebuild from the flashing and roof up. Or we'll do a complete chimney rebuild which includes removal of old bricks and installation of new ones.
A partial chimney rebuild involves a small chimney or only the top few courses. There is also usually some tuckpointing done below the rebuilt portion.
Flashing-Up Chimney Rebuild:
When restoration with chimney tuckpointing isn't possible due to substantial mortar and/or brick deterioration, the chimney structure may need to be torn down to the flashing near the roofline. Once this is done, the chimney is rebuilt.
Complete Chimney Rebuild:
When a chimney has severe mortar deterioration, is leaning, or has severe spalling from the ground level up, a complete chimney rebuild is necessary.
The chimney is first torn down and then entirely rebuilt.
 Rebuilds are more appropriate for systems that have been structurally compromised. If you have deterioration throughout your chimney, crumbling brickwork, damaged flue tiles, and broken down or missing components, a rebuild might be in your best interest.
Our techs are certified, well-trained, and highly experienced, so you can definitely trust in us for the job.
94 Westpark Unit C
Dayton, OH 45459
Chimney Repair
Chimney Inspections & Sweeping
Waterproofing/Repair & Restoration
Rebuild Fireplaces
Rebuild Crowns
Install Chimney Caps
Replace Chase Tops
Water Leak & Condensation Resolution & Repair
Centerville, Oakwood, Beavercreek, Bellbrook, West Carrollton, Miamisburg, Spring Valley, Springboro, Waynesville, Englewood, Germantown, Huber Heights, Kettering, Xenia & the Dayton, OH Area for all chimney repair, restoration and service needs.